Videos Online
Piano Finders Rebuilding Video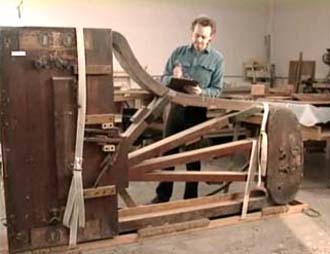 This page features a one minute video shows Piano Finders 8,500 square foot shop in 1992 when it was located in Concord. It gives a quick overview of the process of rebuilding a piano.
Pianos, even those that are very old, can be restored to their former glory. Piano Finders does this type of restoration. Many families, who are inheriting pianos from their parents or grandparents, are having them restored so that they and their children can enjoy them now and in years to come.
Piano rebuilding is the closest thing we have today, to the craftsmanship and care that was put into vintage pianos when they were manufactured. A master craftsman is also a piano historian. He studies how these pianos were made and when he rebuilds them and replaces the parts, he restores them to their former beauty and musicality, keeping true to the intention of the original design. People like Kendall Bean, co-owner of Piano Finders, who both play the piano with a high level of skill and rebuild the piano by hand with high craftsmanship, are becoming more and more scarce. The values of our world have been changing over the last decades. A lot of the high quality handcrafted workmanship that was once normal is now extremely rare. In the early 1900's there were over 11,000 different brand names of piano manufactured. Today, there are fewer than 30 manufacturers.
Credits
Producer/Director: Karen E. Lile

TV Director: Richard Hatch

Post Production: Spotlight Video

1992 Copyright Polara
For photos and a more detailed explanation in print about the various stage of rebuilding, see: Piano Rebuilding Photos and Process Explained
Kendall Ross Bean Children's Concerts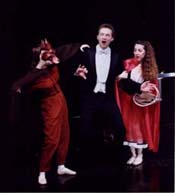 These live Kendall Ross Bean Children's Concerts ran from 1991 to 1997. More than ten thousand children, their parents and teachers attended these concerts during school hours as part of an educational field trip. Two of these shows were broadcast on PBS by KCSM, San Mateo in 1991 and 1993 and broadcast by other PBS stations across the Nation.
Piano Finders has a tradition, since 1982, of supporting music and education in our schools and inspiring youth and adults alike in our communities to create their own music. This concert series, was one of many programs that Piano Finders has created over the years.
Click here for more information and credits on the Kendall Ross Bean Children's Concerts featured in this video.
Kendall Ross Bean Classical Music Video: Chopin Polonaise in A flat.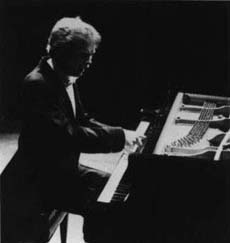 This classical music video was first aired in 1986 to an audience of 18 million on the Arts & Entertainment Network. It received an ACE Award Nomination. The Cable ACE Award (earlier known as the ACE awards) was an award that was given from 1978 to 1997 to honor excellence in American cable television programing. The ACE Award was originally created to serve as a cable television counterpart to the Emmy Award, which did not recognize cable programming prior to 1988.
Click here for more information and credits about this first Classical Music Video broadcast in the United States and Canada on Arts & Entertainment Network.