Sample Piano Finders Report
for 1916 Steinway O, 5'10 1/2" sold on dealer's floor in 1999
R1.3 Report - Page 1 of 1



This report is as originally completed for a client.
Client's name and piano's serial number has been blacked out to protect client's privacy.
Piano Finders address on header is not current. For current address see bottom of this page.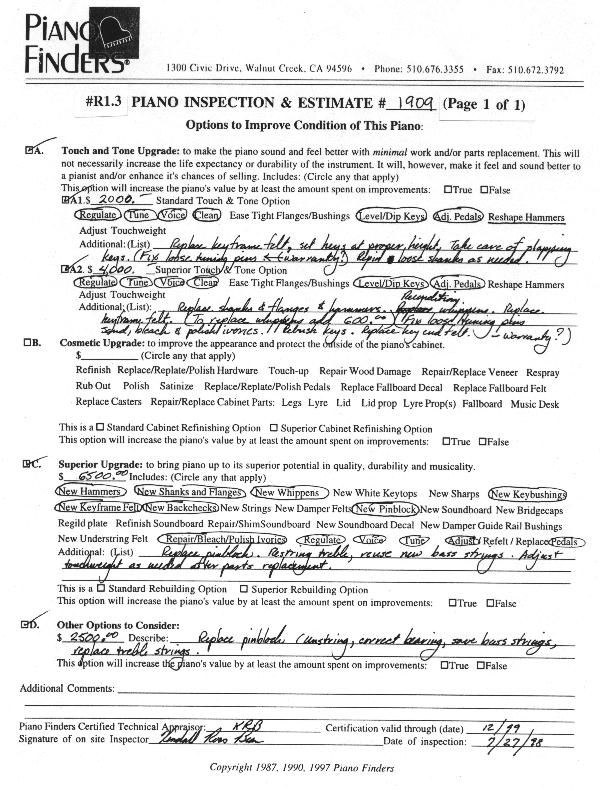 Copyright 1999 to 2005 Piano Finders. All Rights Reserved.
Piano Finders #2914
2121 North California Blvd., Suite 290, Walnut Creek, CA 94596
925-676-3355 fax: 925-945-8806
Use of this Web site constitutes acceptance of the Piano Finders Member Agreement and Privacy Policy
About Us / Services and Products / Our Pledge / FAQ's / Discussion Board / Index
Piano Buyers / Piano Sellers / Piano Owners / Piano Technicians / Piano Teachers / Piano Salespeople / What's New