Piano Finders Price Comparison Guide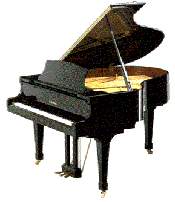 Beginning in 1998, we provided an online price comparison guide to our customers. In 2012, Piano Finders partnered with the Acoustic & Digital Piano Buyer. We have known the co-author Larry Fine since the late 1980's and began this partnership between Piano Finders and Brookside Press in September 2012. When you click on image for the book below, you will be leaving our website and going to the Brookside Press website. Let us know if you are pleased with the book!
Piano Buyer Guide - Larry Fine
.